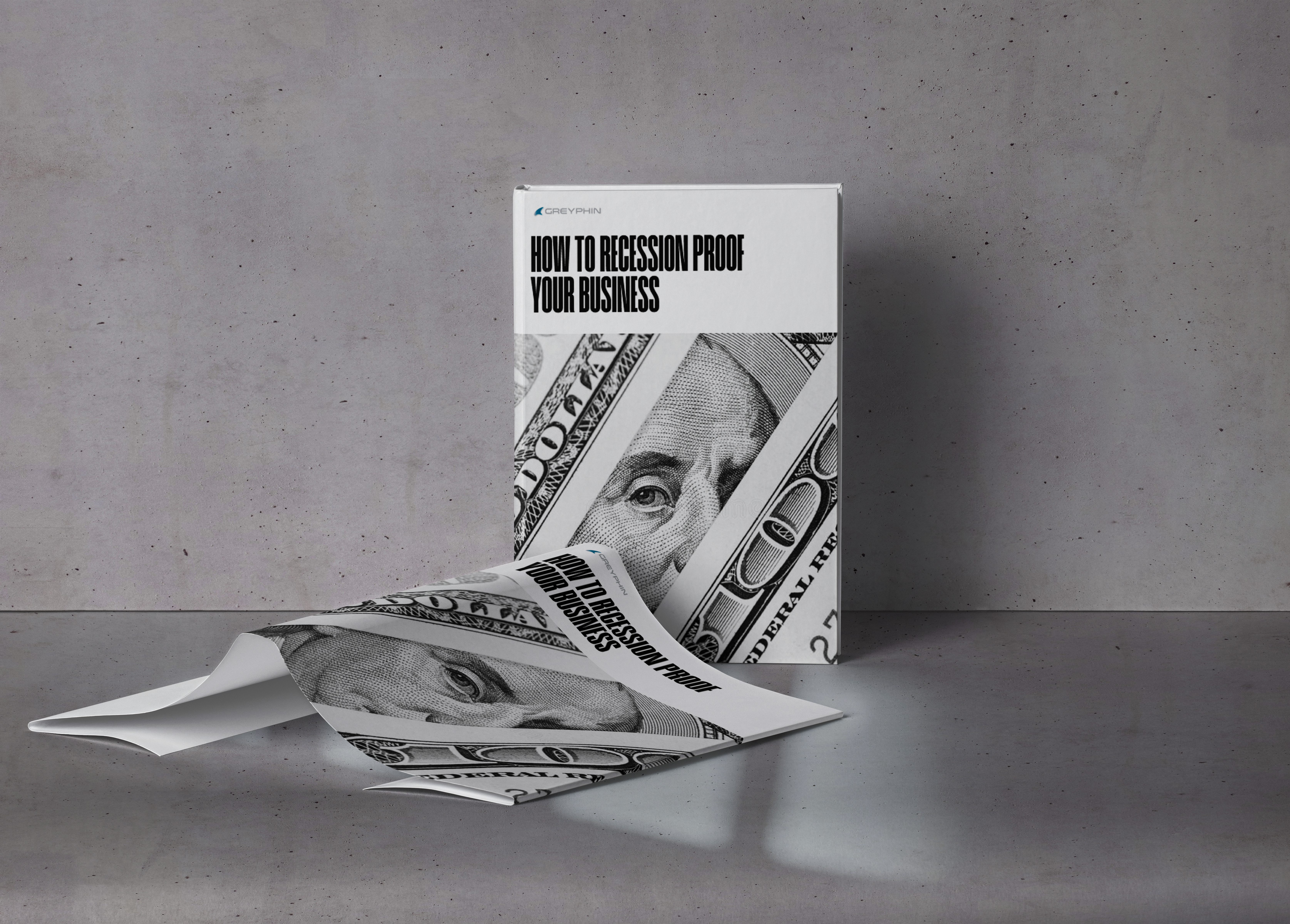 Download the FREE How to Recession Proof Your Business eBook today!
A recession is defined as a significant decline in economic activity lasting more than a few months. It's characterized by falling gross domestic product, high unemployment, and other negative economic impacts.
An event such as a recession can have devastating effects on businesses - large and small. Even businesses that are not directly affected by the recession can suffer from reduced consumer spending. That's why it is essential to recession-proof your business.
But, knowing where to start with recession-proofing your business isn't necessarily an easy task. That's why we put together this guide to help your business strive for success, even during the toughest times.
In this eBook you'll learn:
Key steps to protecting your business during a recession
The benefits of outsourcing your marketing
Plenty of useful information on how to navigate a recession as a business owner
What are you waiting for? Download our eBook today to learn how you can help your business stay stable - and even grow - during times of economic uncertainty.